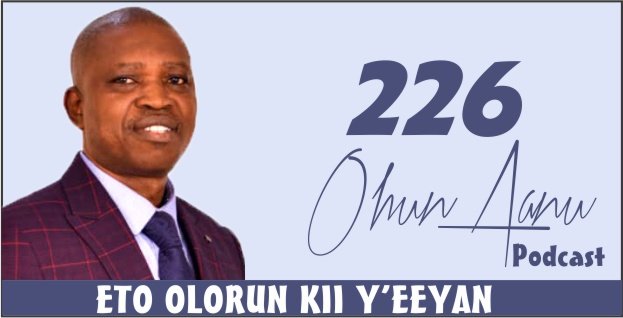 Topic: Eto Olorun kii y''eeyan, Ona Olorun a maa daru moni l'oju
Description: Isa 55:8 "For My thoughts are not your thoughts, Nor are your ways My ways," says the LORD.
v9 "For as the heavens are higher than the earth, So are My ways higher than your ways, And My thoughts than your thoughts.
Psa 81:13 "Oh, that My people would listen to Me, That Israel would walk in My ways!